Please consider helping me to continue my work through a monthly pledge subscription. You can order all of my books and music this way as well as support my donation-based spiritual and creative work. I use all of my pursuits to encourage open-mindedness, conversation, spontaneity, and personal and collective healing.
The projects you support as a subscribing patron are numerous. What are they, you may ask…?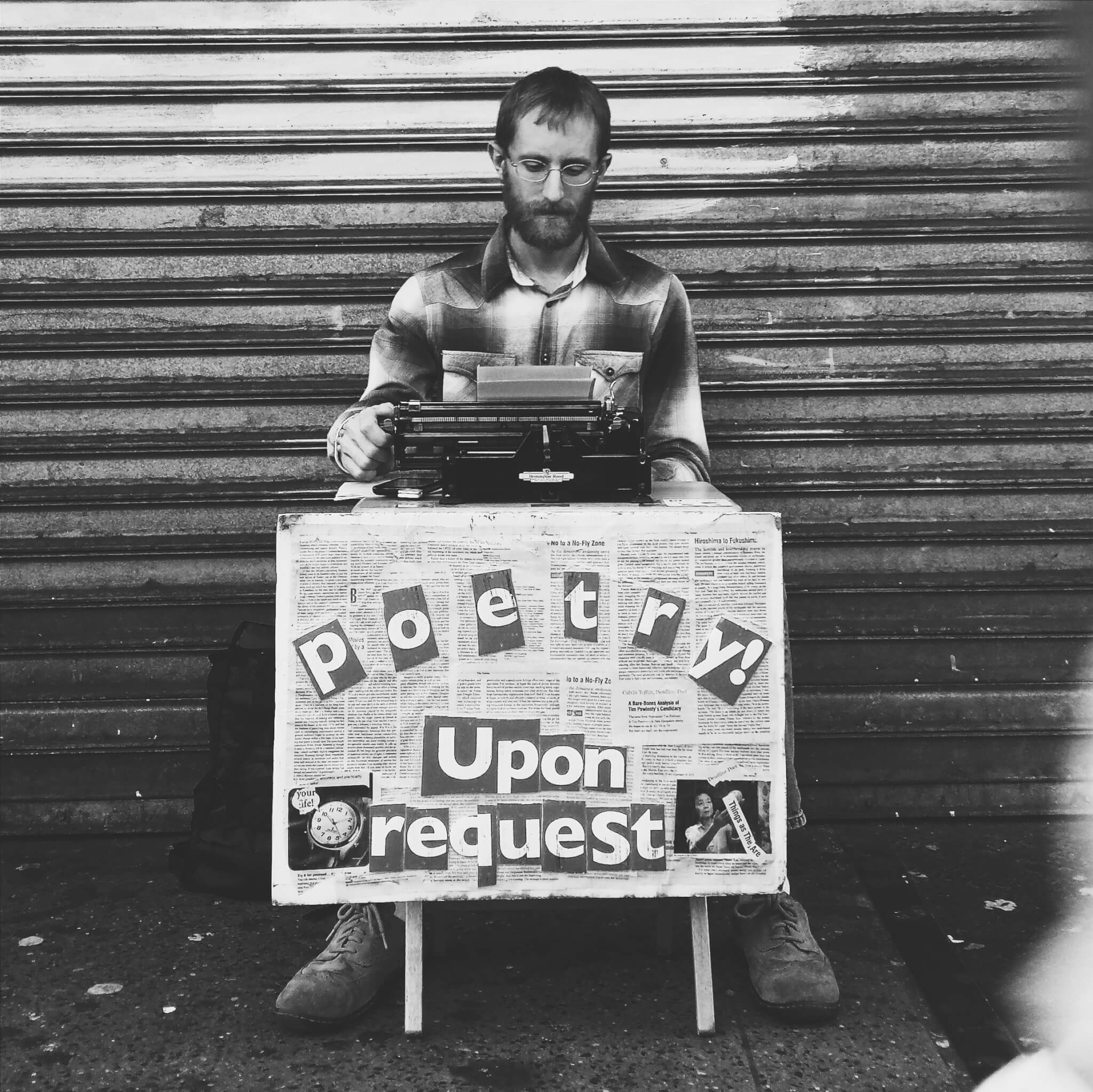 1.) Poetry Upon Request
Exactly what the title says. I create improvised poetry upon request at a portable typewriter. I have written thousands of personalized poems for patrons in this way. I type for passerby on the street, at black-tie galas, at corporate board meetings, for commuters in subway stations, inside art gallery installations. You name it, I'm there. I love doing this so much that I will consider typing poems in any context whatsoever.
My practice of poetry also incorporates more traditional approaches. I do readings, publish, critique, and translate. I journal and share short-form motivational writing every day on social media @allanandrepoet.
2.) Freely Improvised Music
Call it free jazz, jamming, spontaneous composition, psychedelia, avant-garde classical, whatever you like. We don't have much of a vocabulary in our culture for this sort of music. Many people consider it scary or weird. It is made up on the spot, with no predetermined patterns such as jazz chord changes or classical themes and variations. This music can be awkward, jarring, and requires a kind of meditative attention foreign to most of us. But it is highly authentic music and will allow you to free your mind if you open to it. I sing and play the saxophone, guitar, and piano. I do this in solo performances and in improvisational ensembles.

3.) Impromptu Dance And Theater
I move, I am moved, I am movement. This is a fully embodied expression of the currents that run throughout my art. I dance solo and with many different groups. I often work with a loose form to facilitate group dancing called Contact Improvisation (CI). I am part of the CI community in New York. (Learn about Contact here.) Other performance categories include improv comedy, acting, clowning, physical theater, "happenings", and more. On a fundamental level, this is called PLAY. Which we're all born knowing how to do.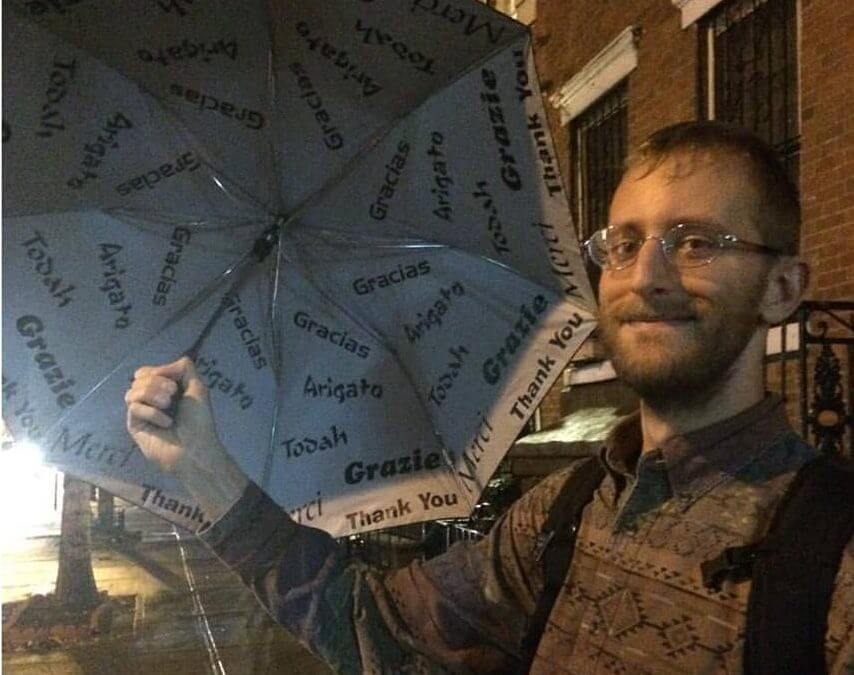 4.) Meditation And Visualization
Whatever your beliefs or lack thereof, your personal dreams and willpower are your most effective tools for happiness and success. Learn to channel your innermost Self for greater funkiness and vibrancy. With practice, your mind can be re-made exactly the way you want it. I lead individuals and groups in non-religious spiritual work. I can teach you how to meditate, help you get more in touch with your intuition, and offer guidance and healing through higher space.
This can be life-changing. Or totally boring. Or both.
So why is a talented guy like me begging for your money?
That's a great question. The main answer is that traditionally, NONE of the above activities are considered paid work in our culture. There is simply no existing social model for what I do.
Most artists and spiritual teachers do not work independently. They are supported by institutions and communities of interest, such as a university, an established performance or festival circuit, or a monastery / retreat center. They conform to a certain program, such as a syllabus, an aesthetic or a religion. Most of them are obliged to take time away from their primary creative or spiritual pursuits in order to teach paying students.
I prefer to relate directly to the public, free from any intellectual baggage whatsoever. If you have read this far, it should be clear that a spirit of total freedom is essential to all of my projects. I have made great material sacrifices in my personal life– living in dire poverty with outstanding debts for over a decade so far– to keep this spirit alive and fresh. I will never "sell out". The bulk of my work (and play) happens through an improvised gift economy, and I can scarcely express the joy this creates. But my way of doing things relies heavily on the support of individual patrons- that is, the support of people like YOU.
Please make your pledge below.

I'm offering 8 levels for pledge subscription amounts, starting at $2/month. For a full description of the rewards for each level, please see the right sidebar.